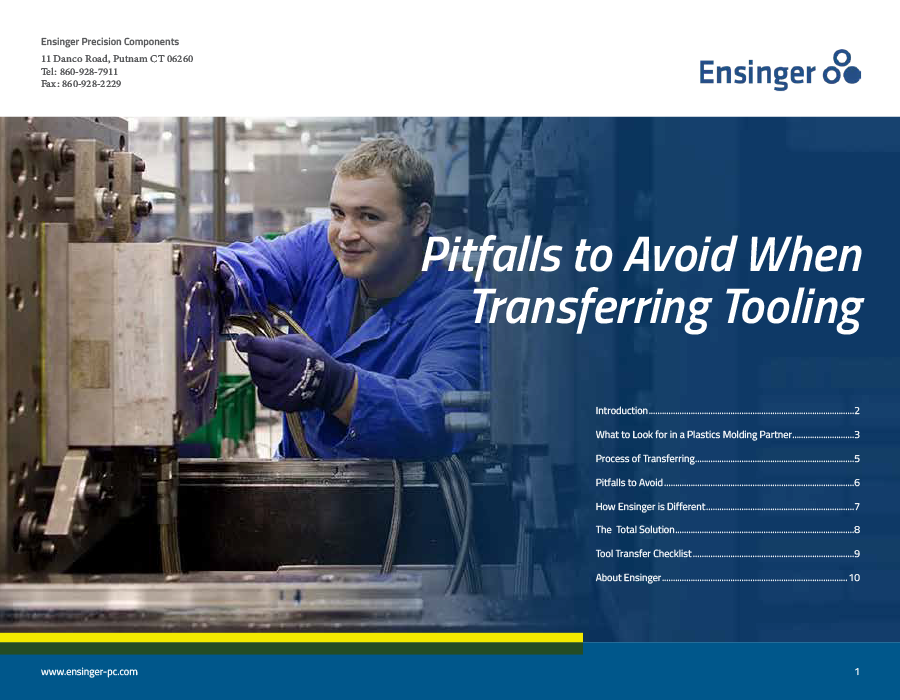 Pitfalls to Avoid When Transferring Tooling
You've decided to transfer tooling to a new molding partner. What's next?
Learn everything you need to consider when exploring your options about transferring tooling to a different partner, including what to avoid and a handy checklist. Get advice on what to consider before selecting a new partner and learn how Ensinger Precision Components serves as the total solution you need for injection molding, plastic manufacturing, transferring tooling assistance, and more.
Download our free, no-obligation, ebook to learn how to navigate the process.